Silverfox
Rooming and Boarding
There was an opportunity in Colorado Springs, Colorado to open and operate an innovative successful Rooming and Boarding Home. Our family recognized this opportunity and decided to go forward with a new R&B named SilverFox Rooming and Boarding. This R&B will penetrate the market in the business of providing comfortable, compassionate, and affordable daily housing in residential neighborhoods (location preferences are within the Colorado Enterprise Zones) using mostly Eco-friendly and non toxic accommodations and products for our patrons whenever possible. Inexpensive does not have to mean substandard. Stay with us " Where living is EASY ".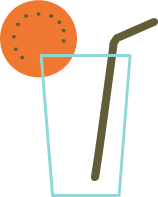 Coolest R&B in town!

​Friendly staff

​Homelike atmosphere

​Excellent location

​Short distance to nightlife, restaurants and Fort Carson

1,3 and 6 month lease agreements

Space available daily rates

STAY
NIGHT

I'm a title
I'm a description. Click to edit me.
I'm a title
I'm a description. Click to edit me.
Silverfox
AT